My dearest readers:
wow.
That is all I can say...wow.
I took the exam this morning at 8am. Cut off at 75 questions.
I'll have access to the quick results on Friday. Now is just a waiting game.
But I am going to try to stay busy until then to keep from going insane and checking the Pearson VUE or LSBN websites every 30 seconds [Are the results available? Are the results available? How about now? No?...What about now?] So I have all the Harry Potter DVDs and books, a copy of "Screw the Roses, Give Me The Thorns: The Romance and Sexual Sorcery of Sadomasochism" [to be fair, this was given to me by a friend. It would have been rude to say no. ;)], as well as a sexy toy from Babeland that I still need to review. And a big ass bottle of wine. I think that should do the trick.
Or I could just spend the next 48 hours watching this spazzy cat. o_o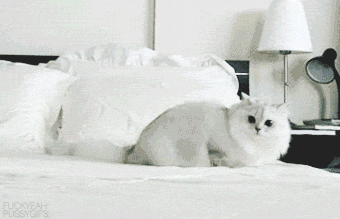 Of course, I will be posting a more detail explanation of what the testing process was like [all while adhering to the confidentiality BS that I signed several times at the testing center] but not until after I get the results.
xoxox
Estelle